C&B does a great job providing modern decorating options and I recently took advantage of a sale to replace the dinnerware we got for our wedding (that we returned due to poor quality) and I LOVE it!!

It's the Max Dinnerware line and I currently have six place settings

4 Teal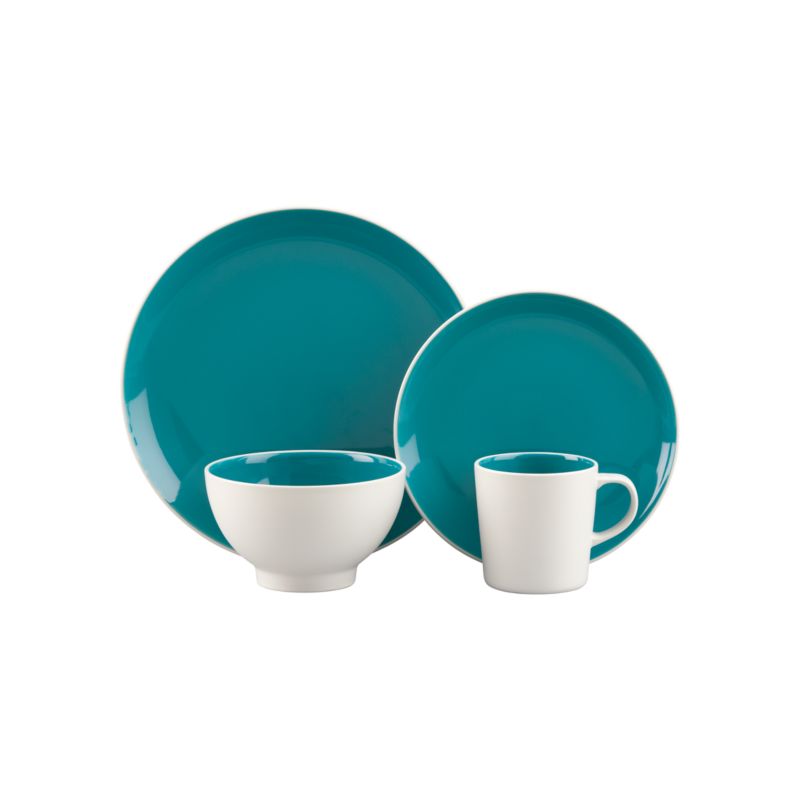 and
2 Plum
I wasn't 100% sure about adding in the purple element to the teal/orange/green combo I have going on in the kitchen but this vase set (that I bought...) gave me the confidence that they colors would blend well.
It allows for a transition from the BOLD kitchen colors to a more sedated, yet coordinated dining area. I mean, I can't have bright orange everywhere can I?
Another great feature about this particular line of dinnerware is that they change up the color options with the season. So their new spring colors include green, grey, yellow, and blue!!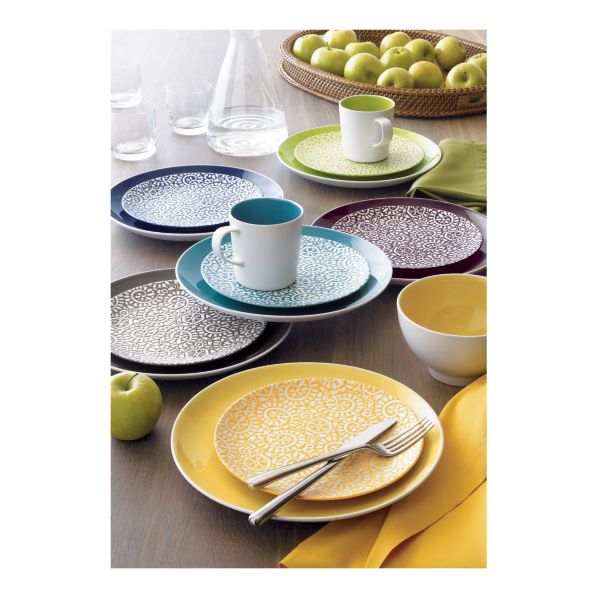 I see new plates in my future!!