As we're working on our kitchen I've been searching the web for "orange kitchen" inspiration pictures. There are a lot out there!
You can have orange cabinets:

[Photo from Home Interior Design]
Or orange walls:

[Photo from H is for Home]
So far this is my favorite: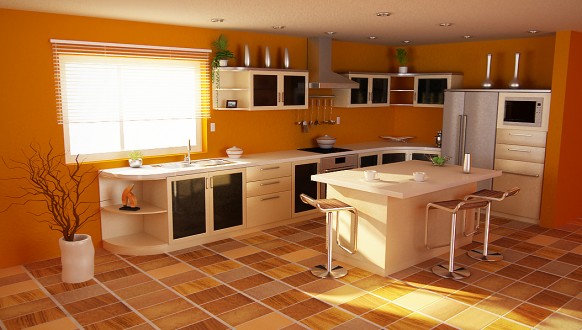 [Photo from Home-designing.com]
With these inspiring pictures to guide us, we're hoping to turn these before pictures (these are the WAY before, prior to replacing appliances) into some AMAZING orange afters!